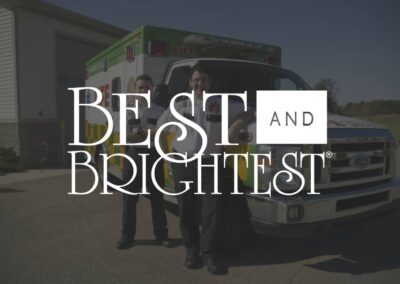 The Best and Brightest Companies to Work For® program has honored Life EMS Ambulance for our commitment to excellence in Associate Service (human resource practices). The competition recognizes organizations that place a ...
Daily News — Strolling up and down the aisles of the Ionia-area Meijer store Tuesday, 30 students beamed smiles of gratitude as they shopped with some of the community's finest men and women. The annual Shop With a Hero ...
mlive.com - One of the state's largest ambulance providers is expanding its coverage to include more work in West Michigan. Life EMS Ambulance, headquartered in Grand Rapids, will be the primary emergency service provider ...
WZZM13 - Many parents wonder how their children would do if faced with a real emergency situation. Life E.M.S. Ambulance is working to give those parents less to worry about. For more than 20 years, the company has held day ...
EMSworld.com - In honor of Emergency Medical Services Week, the Gerald R. Ford Presidential Foundation paid tribute to Life EMS Ambulance for their dedicated service to the West Michigan community. The commemoration took ...
RECENT 100% SCORE DEMONSTRATES `EXCEPTIONAL ADHERENCE TO EXCELLENCE' (March 11, 2019) – Life EMS Ambulance today announced the achievement of its 26th-consecutive year of being fully accredited, one of only a handful of ...