Are You Covered?
A medical emergency is not the time to be calculating costs. Nonetheless, healthcare costs, Medicare co-pays, and deductibles all continue to rise. And Michigan is an aging state: more of us are more likely to need medical assistance, but have fewer resources to help us sort out medical-billing and reimbursements once we're on the mend. For most of us, even a $500 emergency can easily swell into a financial disaster.
Research has proven the quality of treatment immediately following an emergency is a critical factor in a patient's recovery. Don't waste a moment worrying about money when disaster strikes. For only $60 per year ($95 without insurance), you and your family are covered for 90% of your out-of-pocket costs for medically necessary* emergency ambulance transports to the hospital. 
Life Care + Membership Benefits
All Life Care + members enjoy:
90% discount on out-of-pocket costs related to medically necessary* emergency ground ambulance transportation provided by Life EMS.
Expanded coverage for dependents up to 26 years old
Discount on services not covered by your insurance, like wheelchair/mobility van transportation or a Life Extra Care Personal Emergency Response System.
No limits: Any time emergency ambulance service is medically necessary*, you're covered.
Convenient billing direct to your insurance company or Medicare/Medicaid
* The Centers for Medicare & Medicaid (CMS) define a service as "medically necessary" if the medical condition of the patient is such that travel by means other than ambulance would harm or endanger their life.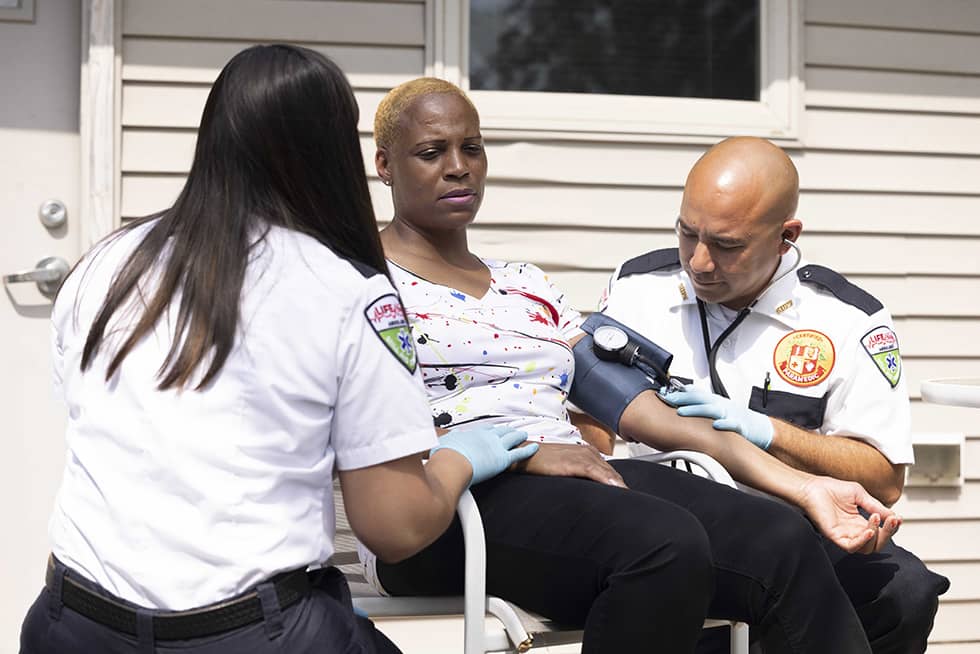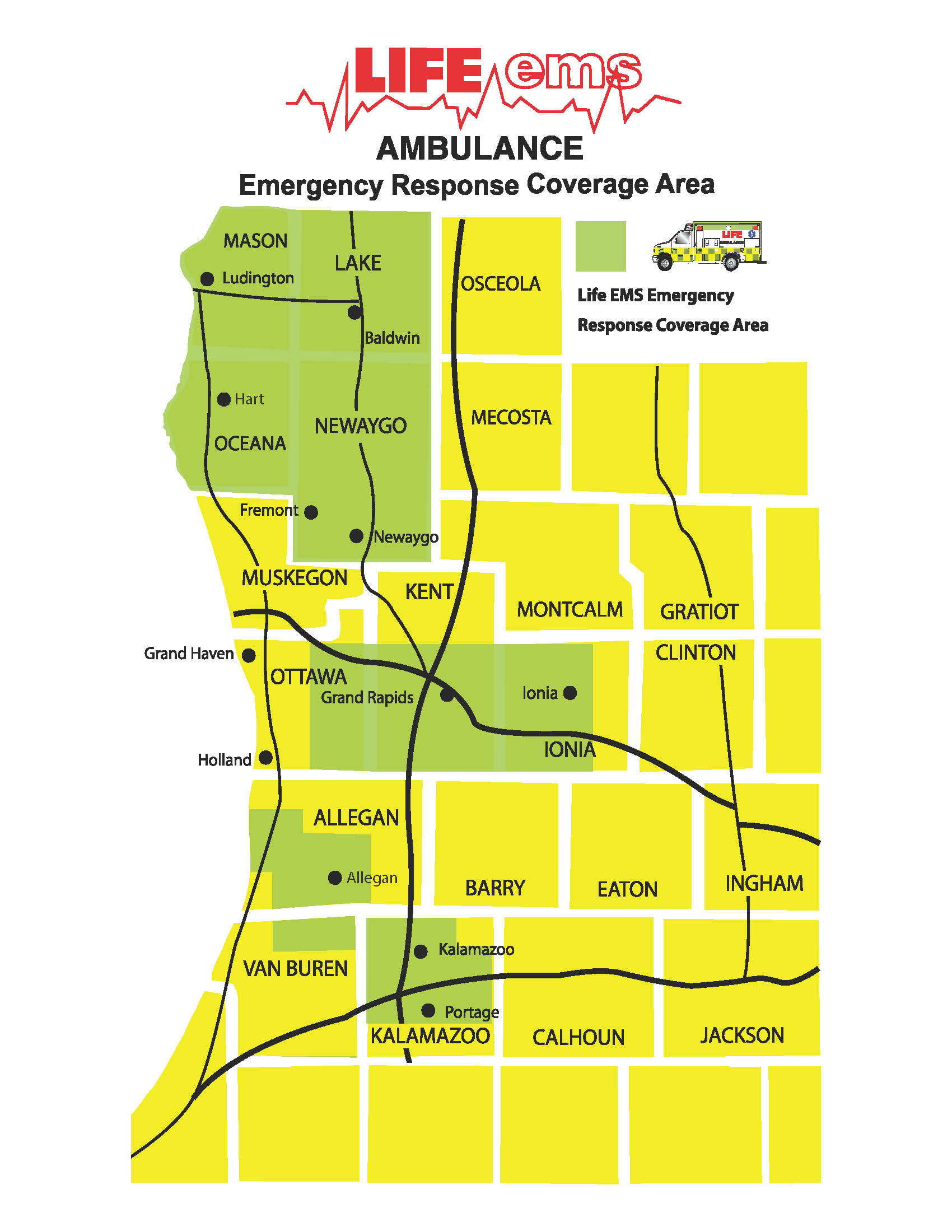 Life EMS is a local company serving West Michigan for more than 40 years with the most extensive West Michigan coverage area:
Greater Grand Rapids Area
Kalamazoo County (Portage, Kalamazoo, etc.)
Allegan County
Ionia County (Ionia, Belding, etc.)
Newaygo County (Fremont, Newaygo, etc.)
Lake County (Baldwin)
VanBuren County
Ottawa County
Mason County (Ludington)
Oceana County
We are dedicated to these communities and to you.