EMS Educational Opportunities
We need extremely skilled associates in order to provide excellent care. You can become one of those care providers today, helping people while you build skills and advance your career.
We've developed the best training program in the region to cultivate the best care providers in West Michigan. The Life EMS Ambulance Education Centre is accredited, state-licensed, and fully certified by the Michigan Department of Health and Human Services (MDHHS). All our EMS courses meet and exceed US Department of Transportation and MDHHS curriculum requirements. These courses are excellent preparation for all of the mandated National Registry licensure and certification exams.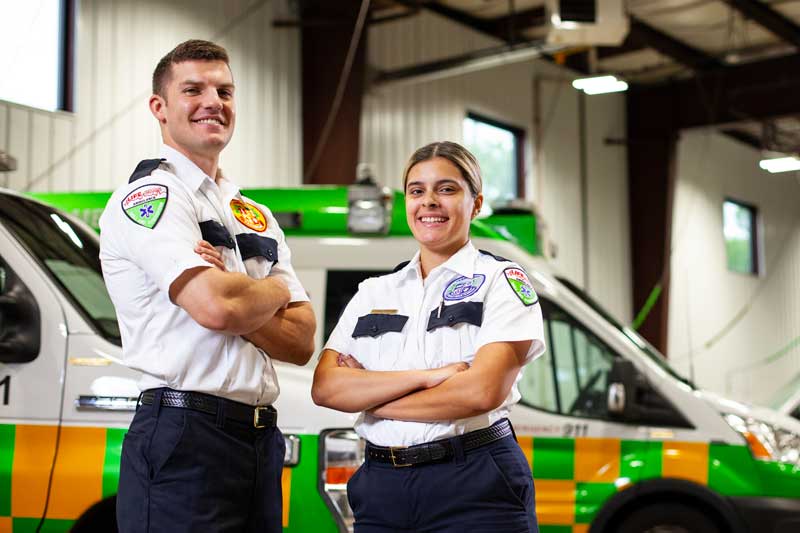 Emergency Medical Technician
Looking for a new career opportunity? As an EMT student, you will learn how to assess medical and trauma patients, manually ventilate, place supraglottic airways, control bleeding, and splint. We will assist you in developing skills and compassion for people in their time of need. You will utilize your critical thinking skills, learning to act quickly and decisively, and enjoy a work environment where no two days are the same.
Developed by the U.S. DOT, the EMT curriculum is designed to enable you to become an effective Emergency Medical Technician. In addition to the time spent in the classroom, you will have to complete a designated number of clinical hours in the ambulance.
Paramedic (EMT-P)
The Paramedic program builds on your EMT skills to develop advanced cognitive, psychomotor, and affective abilities. As a Paramedic, you will have the opportunity to administer advanced cardiac life support, advanced airway procedures, administer medications and establish venous access, and utilize your knowledge to make a difference in the lives of others.
Our Paramedic program is accredited by the Commission on Accreditation of Allied Health Education Programs (www.caahep.org) upon the recommendation of the Committee on Accreditation of Educational Programs for the Emergency Medical Services Professions (CoAEMSP).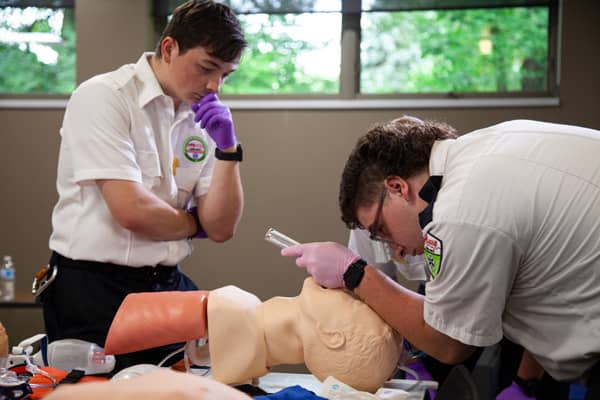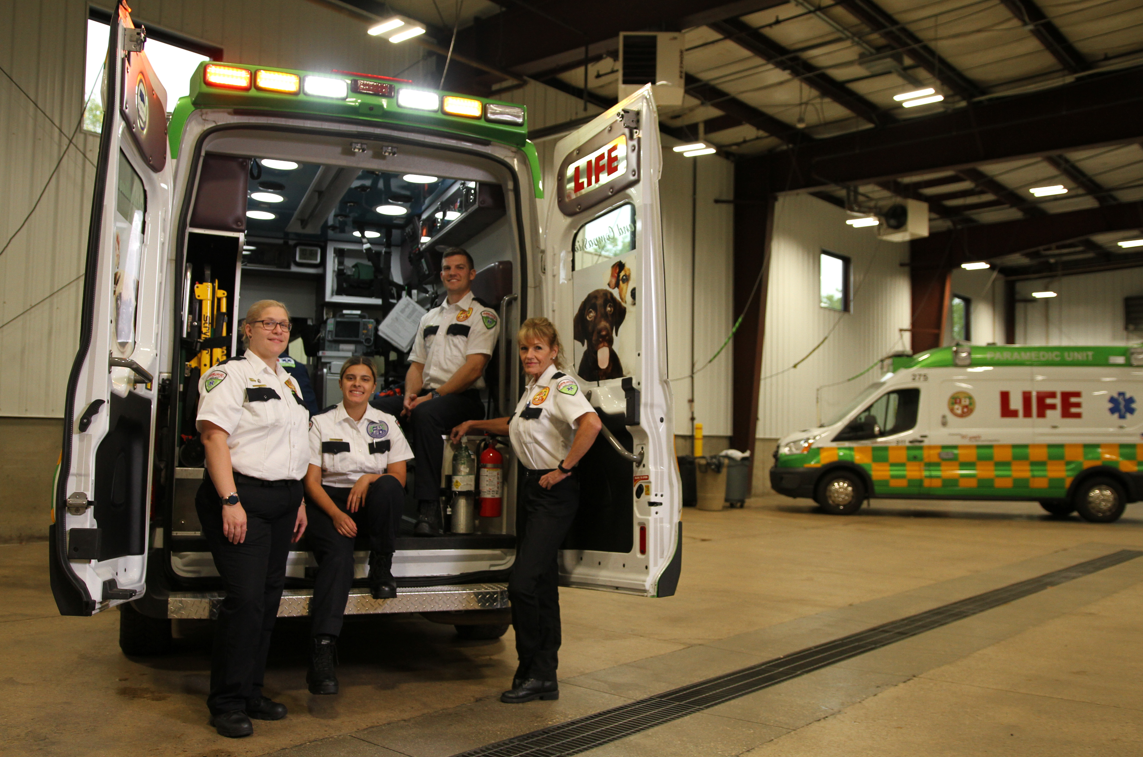 Medical First Responder (MFR)
MFRs are the first on-scene to provide critical life saving measures. They are the backbone of EMS. In this class you will learn life saving airway maneuvers, bleeding control, CPR and splinting. As an MFR, you will be the first person to make that first impression in providing initial prehospital care.
Developed by the U.S. DOT, the MFR curriculum is designed to enable you to become an effective Medical First Responder. Time spent in the classroom will prepare you to manage many emergencies until an ambulance arrives.
Learn Today, Serve Tomorrow
This is a fast-growing profession with many opportunities for qualified candidates. Life EMS provides on-the-job training opportunities, a reimbursement program for additional training, and free certification courses for associates. As a Life EMS associate, you can take on new and more challenging roles as you complete your training.