Trusted Care Where and When You Need Help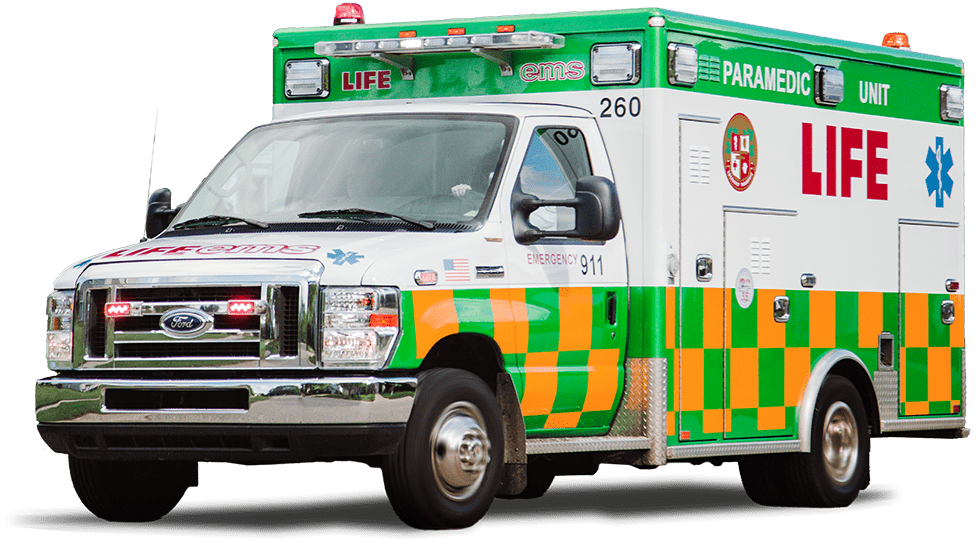 The need for quality care—provided as quickly as possible—has never been greater. For more than 41 years, Life EMS has been dedicated to providing West Michigan with affordable, high-quality pre-hospital care and emergency medical training. We are, and have always been, a local company committed to the health and well-being of every member of the communities we serve.
Honoring Heroes That We'll "Never Forget"
-Mark Meijer, President
The horrible tragedy of 911 is a stark example of when someone calls for help, first responders, in our case EMS professionals, answer the call.  Most of you know that EMS personnel were among first responders that perished on 911 (I had the distinct honor of meeting the family members of an EMT who lost her life at Ground Zero), along with police and fire personnel.
This Sunday, September 11, 2022, marks the solemn 21st anniversary of the terror attacks that resulted in the deaths of almost 3,000 souls, many of which were fellow first responders.  It's important to always remember our vigilance as a society regarding preventing future terror attacks along with the recognition of the heroic, selfless role first responders play in helping others on the front line of any tragedy.
A stark example of EMS answering the call is visible in the attached photos of ambulances covered in debris at Ground Zero in New York City waiting to receive patients that never came.  In addition, another photo shows EMS/ambulance responders staged at the Meadowlands Football Stadium in New Jersey ready to be called into New York to help patients in need.  Sadly, these EMS responders were never needed due to the tragedy of the number killed compared to injured. 
Thank you to all of you for being a part of a special profession whose focus is on helping others.  All Life EMS associates, regardless of your role here, play a critical part in allowing us to best serve those communities that trust us with their care.
We salute ALL of you and ALL First Responders.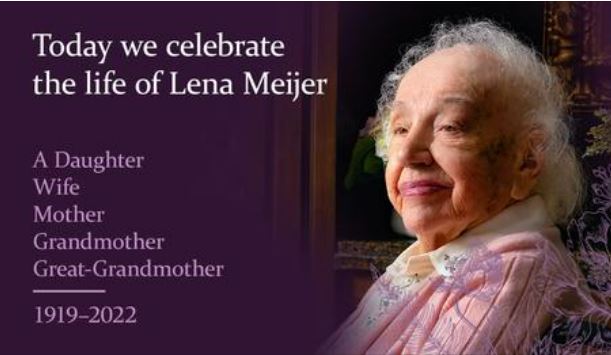 In Remembrance – Lena Meijer
It is with sadness, yet very fond remembrances, to inform the West Michigan Community of the passing of Lena Meijer, early this morning, January 15, 2022 at the age of 102. The Meijer family is grateful for the thoughts and prayers as they mourn the loss.
A special Thank You to ALL Life EMS Associates and all who have cared for and transported Lena Meijer over the years with the "Skill and Compassion" you all are famous for. It made a difference in her quality of life just as you do with others everyday.
A private memorial service will be held but you can learn more about her remarkable life at :www.RememberingLenaMeijer.com
Transportation Services and More
Life EMS specializes in emergency and non-emergency medical transportation services. We also help protect your peace of mind with other services, like Life Care + money saving membership and Life Extra Care Personal Emergency Response System. Our services are affordable, high-quality, and technologically advanced. Most importantly, our teams treat every patient, family member, and caregiver with care, compassion, kindness, and respect.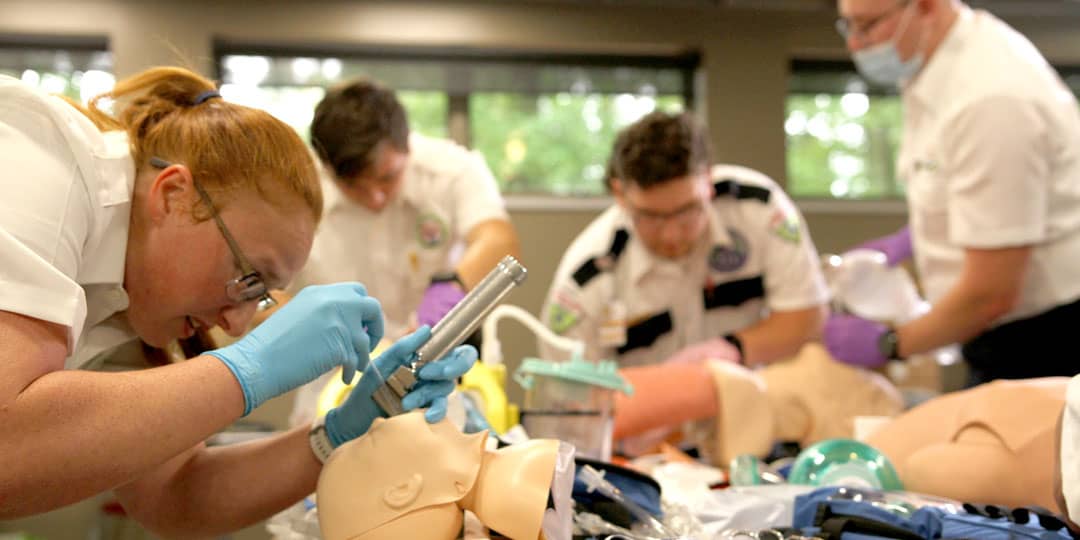 Training and Education
For nearly three decades, the Life EMS Ambulance Education Centre has specialized in offering community-centered emergency medical training and continuing education at a reasonable price. Our Education Centre is fully accredited, state-licensed, and MDHHS-certified. All our courses meet and exceed the standards, expectations, and requirements of all appropriate agencies.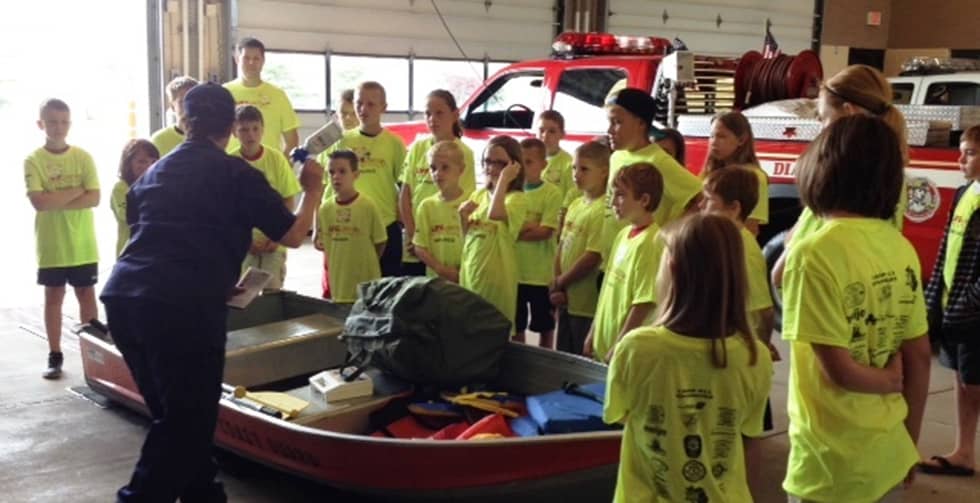 Life EMS is committed to everyone in our communities: patients and their families, caregivers and our EMT associates, school children, community visitors, and event attendees. We host demonstrations and children's programming, provide event medical coverage, and more.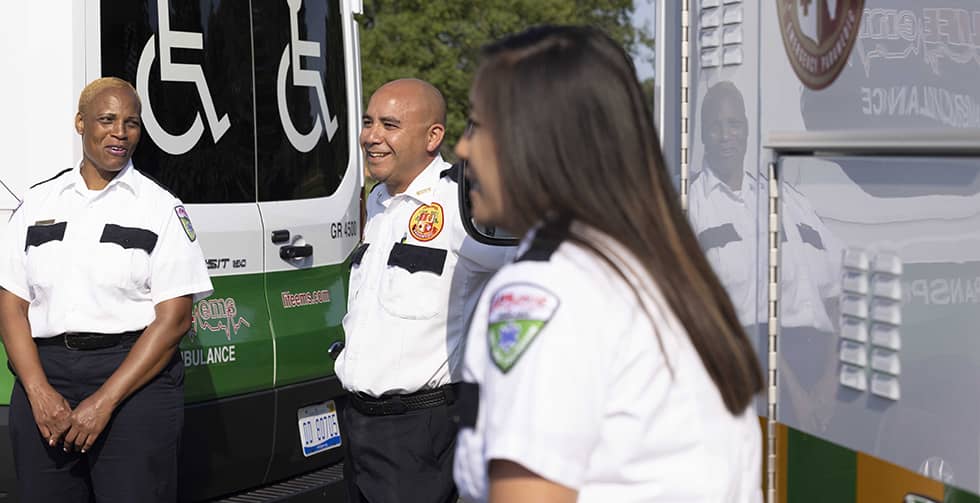 A skilled EMT could work anywhere in the country. That's why Life EMS is committed to creating the best work environment possible here in Michigan. For more than 15 years, Life EMS has been honored among the "The Best and Brightest Companies to Work For®" nationwide.