Life Extra Care
Personal Emergency Response System (PERS)
Do You Feel Safe at Home?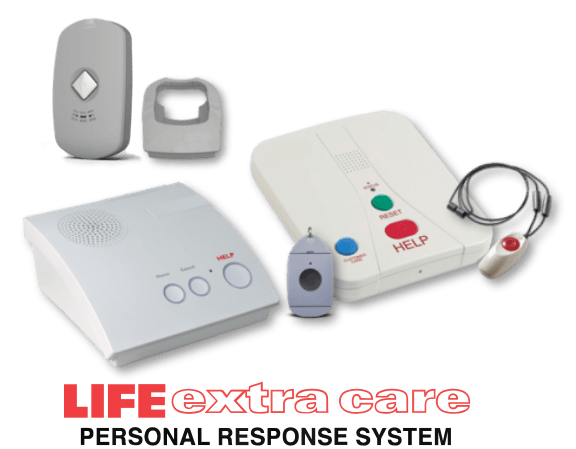 We treasure our personal space, the homes where we've created lives and stored our memories. But for too many people, that safe haven can begin to feel like a trap. Rooms that once offered relief from a hectic world now feel isolating—even threatening.
Independence hinges on being comfortable and feeling secure. It's impossible for anyone to truly enjoy continuing independence if they're constantly troubled by nagging worries and frightening possibilities:
What happens if I stumble?
What if Dad awakes to hear a window break?
What if my wife has a dizzy spell or chest pains or blurry vision while I'm not at home?
In the past, we might have relied on neighbors or family to look out for each other. But given current economic realities and the simple fact that many of us live so far from our communities and families, that vital lifeline and support system may not be able to be there when we need them.
Peace of Mind Has Never Been this Affordable!
With a Personal Emergency Response System (PERS) system like Life Extra Care, help is always just one click away. Push the button on your bracelet, pendant, or clicker, and immediately connect with the trained, caring medical staff at Life EMS's emergency call Control Center. Any time, day or night, holiday or weekend, EMTs are standing by, trained to assess emergency situations and get you the help you need.
Today, thousands of Michigan residents have regained their independence and restored their peace-of-mind using Life Extra Care.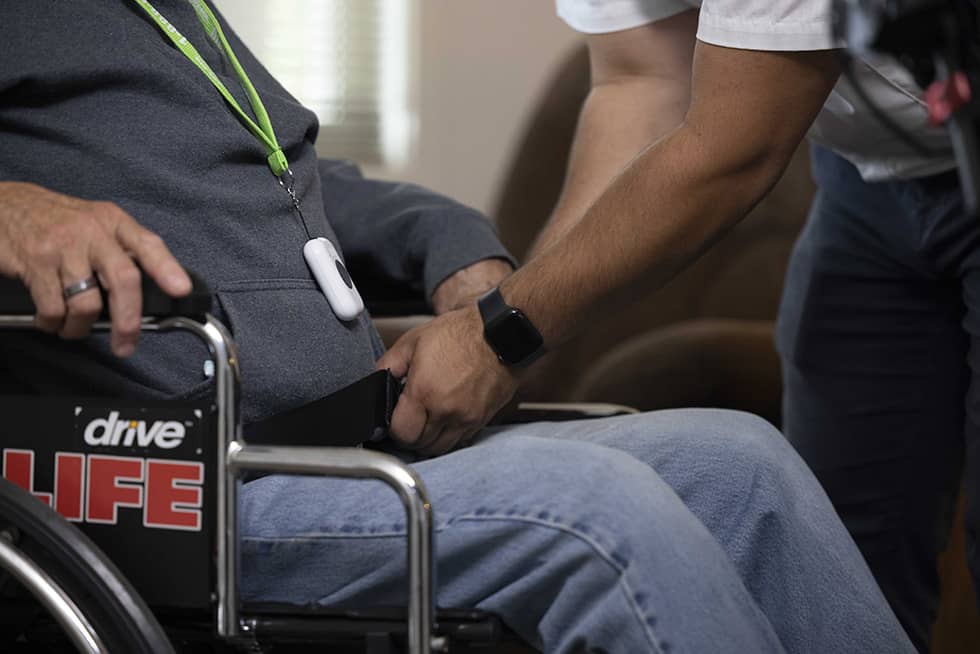 Life Extra Care PERS Features